Monastero San Silvestro - Saena Apartment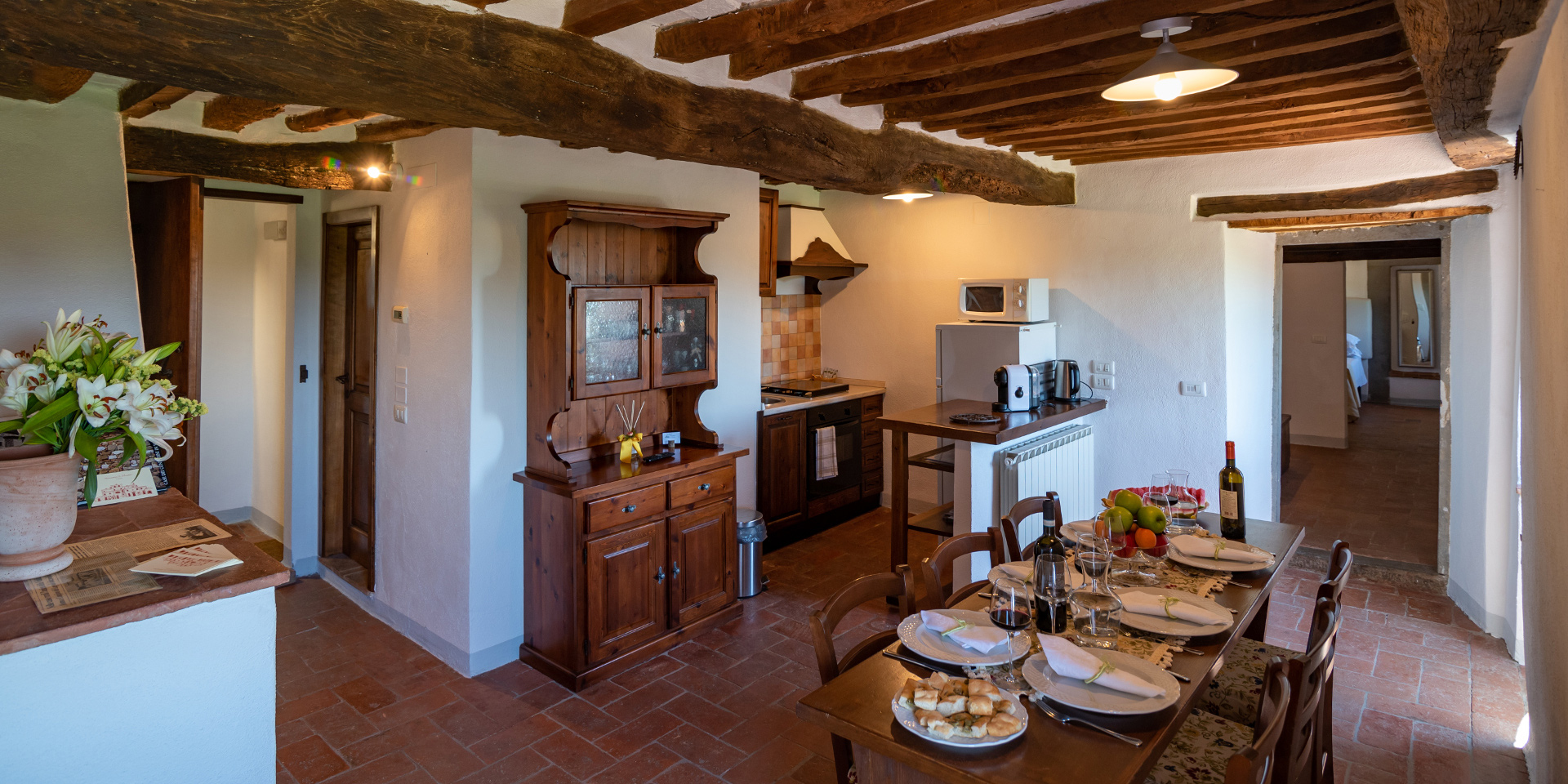 It is located on the second floor in the place once occupied by the church, the remains of which, a truss of wood and a rosette, have been preserved intact. Again, there are two ancient arched windows that overlook the complex and the valley at the living room with kitchenette.
The largest room is furnished with a double bed with pink upholstery, a nineteenth-century toilet with bathtub and a private bathroom with shower.
The other bedroom has a double bed, the third is a bedroom with only one single bed.
Beds: 5