Monastero San Silvestro - Florentia Apartment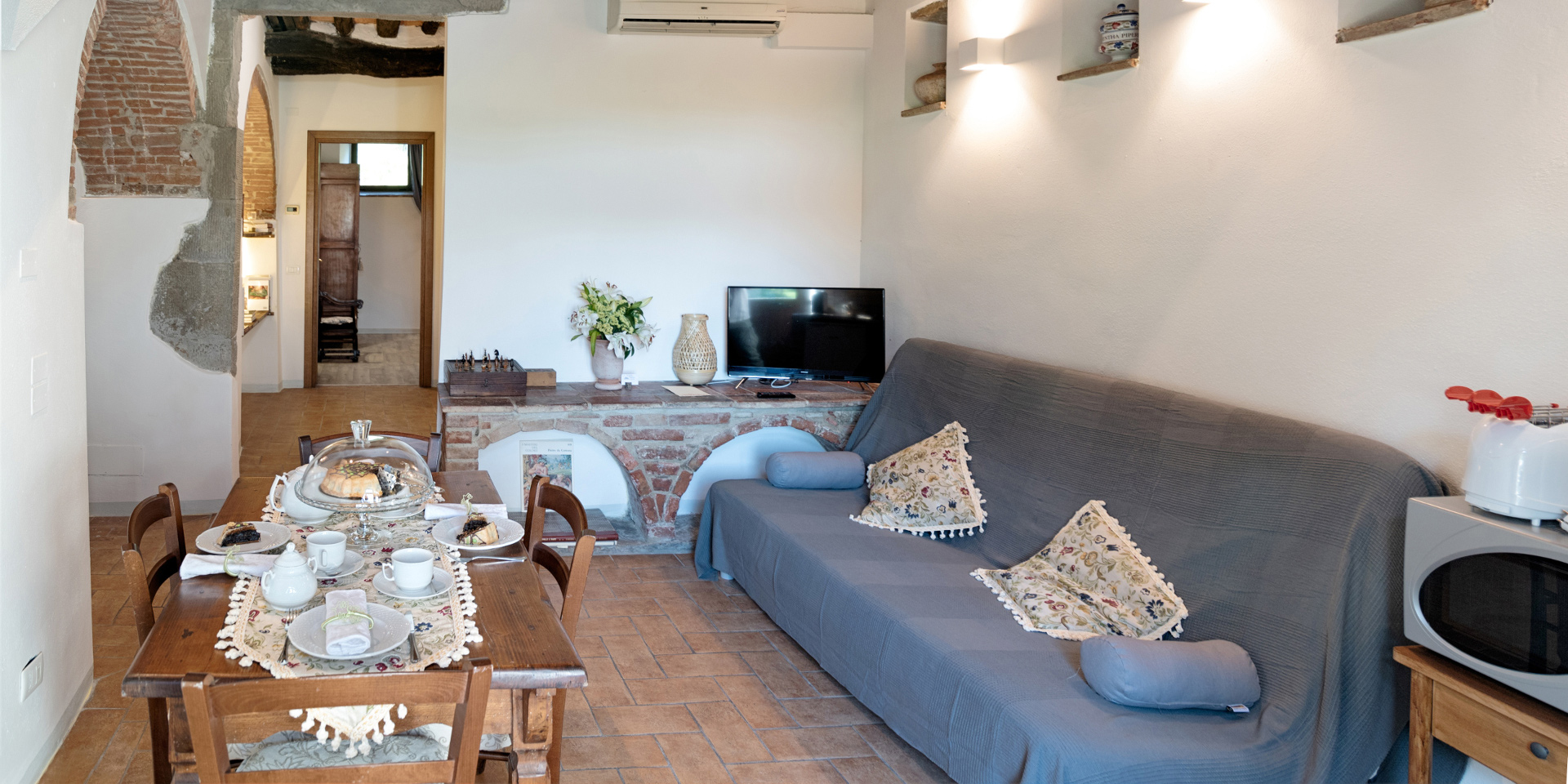 The apartment is located on the ground floor: it has a separate entrance, directly accessible from the garden. It is housed in the old cellar of the monastery, of which splendid original arches and beams have been preserved. The apartment stands out because of the removal of architectural barriers, and despite this it has not undergone major changes: the extreme practicality combines original charm.
The double rooms are spacious, the living room is comfortable and decorated with care, the bathroom is provided with all the requirements for disabled.
Beds: 5