Monastero San Silvestro - Corito Apartment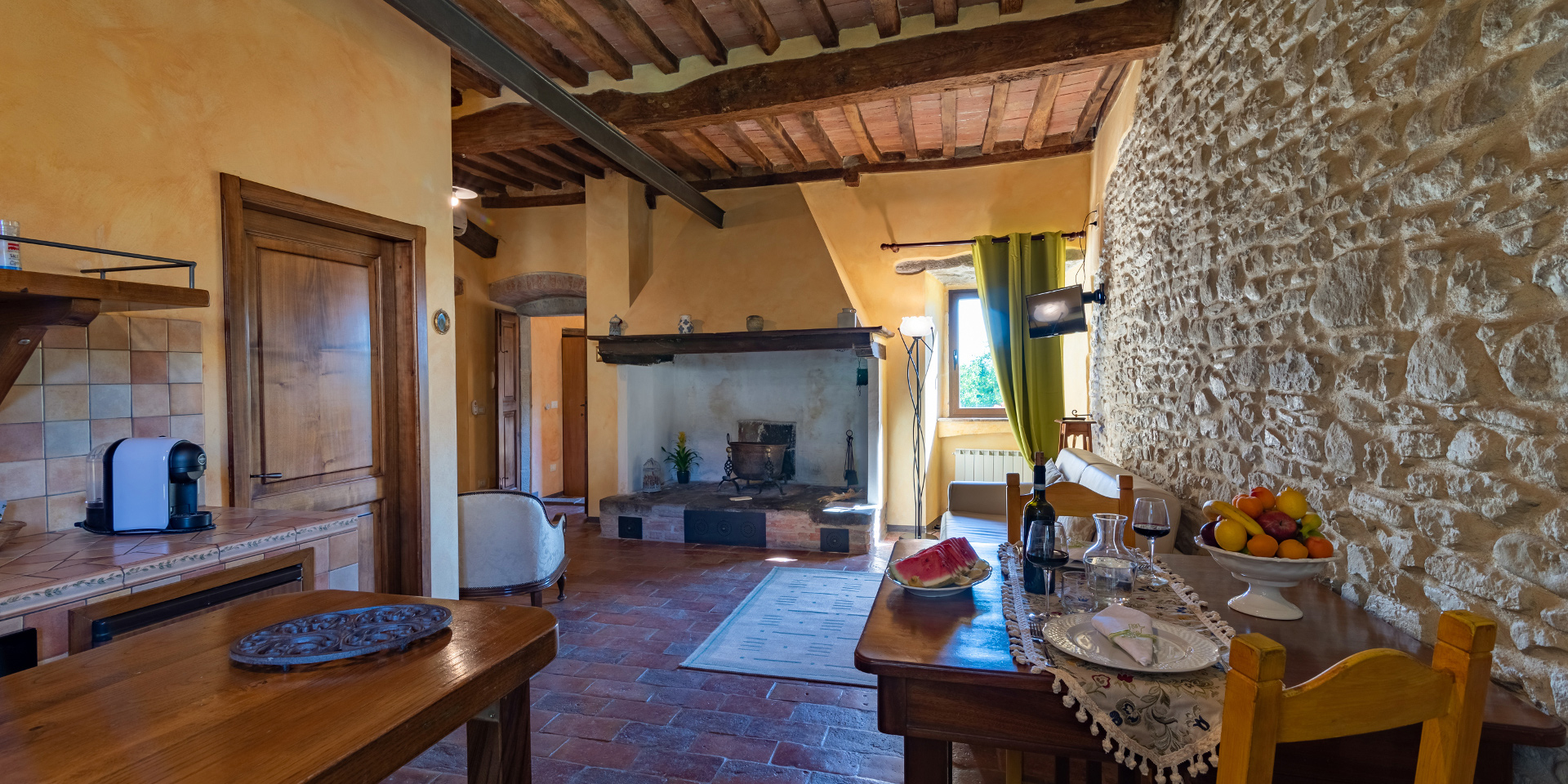 Located on the first floor of the ancient monastery, the apartment has a pleasant living room with a huge fireplace and antique original stone. An entire wall made of stone was left so that you can still appreciate the work of masonry and have fun in finding some traces of architectural transformations undergone by the building over time.
In the living room furnished in '800 Tuscan style, there is a comfortable kitchen area built in Florentine terracotta tiles. The living room has a comfortable sofa bed. The room has an antique wrought-iron bed with painted medallion. The bathroom has a bathtub.
Beds: 3